Bad Bunny Seemingly Shades Kendall Jenner's Ex Devin Booker In New Song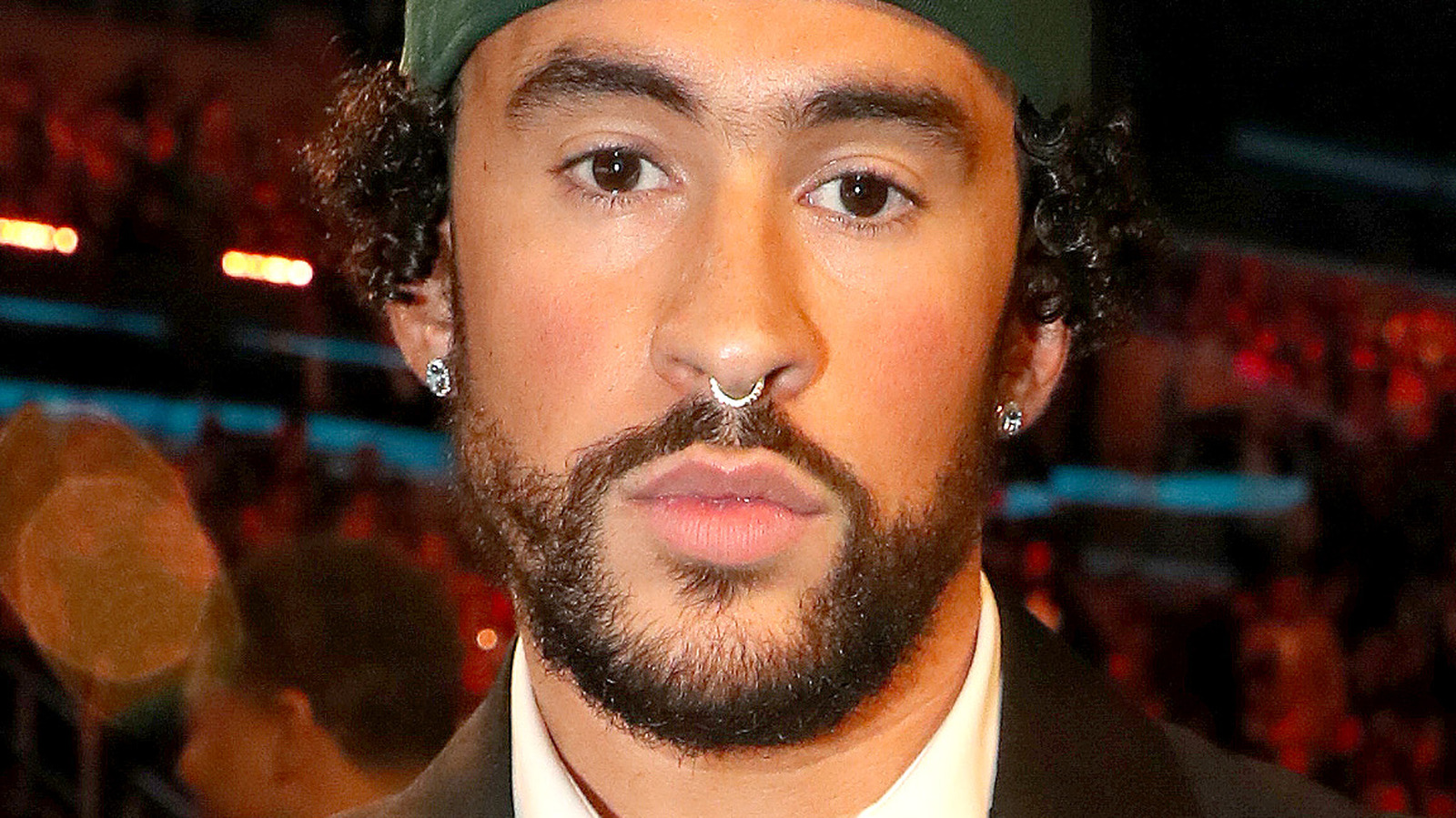 Bad Bunny isn't just seemingly shading Devin Booker in his new track with Eladio Carrión. In "Coco Chanel," he also appears to spit a bar about Kendall Jenner. "Las de escorpio son peligro," Bad Bunny raps ("Scorpios are dangerous"). For non-Kardashian fanatics, Jenner's birthday is November 3.
"Yo no soy malo, nah, bebé, eso e' un gimmick / Pero el sol de PR calienta má' que el de Phoenix / Ella lo sabe," the performer continues ["I'm not bad, baby that's a gimmick / But the sun in Puerto Rico is hotter than in Phoenix / She knows it."] It's a pretty thinly veiled dig, given that Booker is a Phoenix Suns point guard and Bad Bunny is a full-blooded Puerto Rican. Booker is also of Puerto Rican descent. He was born in Grand Rapids, Michigan to a Puerto Rican and Mexican mom.
However, Booker's not taking the diss lying down. The athlete clapped back in an Instagram post about the beef. "He worried about another MAN again," Booker wrote. Given Bad Bunny's net worth, it's unlikely he's worried about anything these days. The performer made it onto Forbes' "World's Highest-Paid Entertainers" list for 2022. The magazine claims he raked in a staggering $88 million thanks to endorsement deals and his U.S. and Latin America tours (which garnered a combined $400 million in ticket sales alone).