Dennis Rodman's Son DJ Has A Close Connection To Bronny James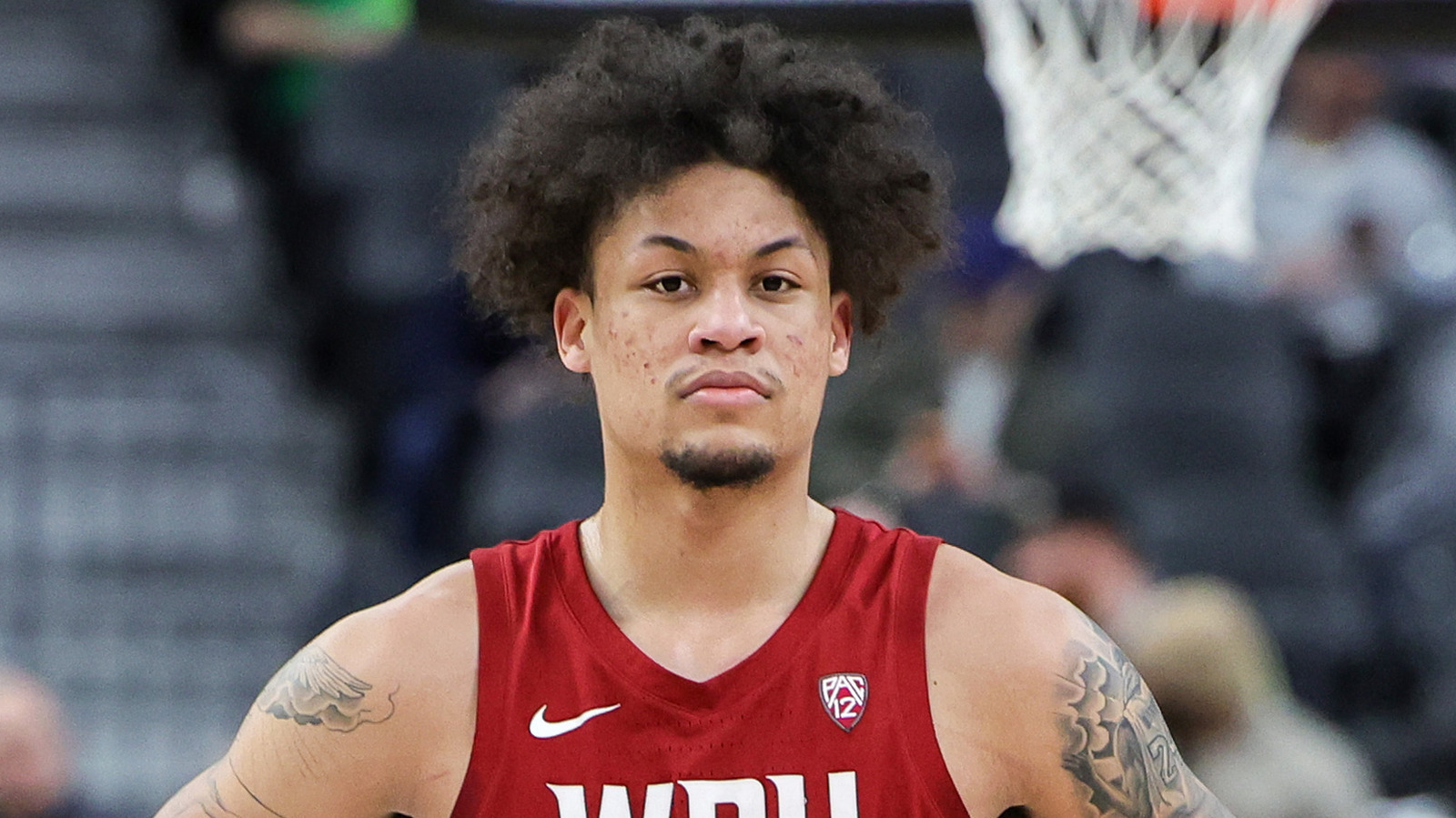 Dennis "DJ" Jr. Rodman and Bronny James both shared their plans to play basketball for the USC Trojans' 2023-2024 season. In May 2023, Rodman declared through Instagram that he'd chosen to transfer to USC. "All these ups and downs, lefts and rights led me to Fight On #committed #gotrojans," he wrote. As AP noted, as a result of the pandemic, a recent NCAA rule has granted players one additional year of eligibility. Rodman previously completed four seasons with Washington State, but this rule gives him one more year of participation at the collegiate level.
Two months after this news, Rodman was interviewed for "The Schmo" and discussed his interactions with James thus far. "I mean, it's good," Rodman said. "He's young. He's 18. I have the veteran experience, so I can really put him under my wing. And I just want to be that role model … Obviously, he's got a role model himself in his dad." Rodman then added that he wants to "lead the way" for James and their teammates. The Trojans will kick off their latest season with a game on November 6 against Kansas State, according to ESPN. Following a scary health emergency, however, James' status for the team's upcoming games is not certain.