Chase Stokes Insists He's Just Vibing With Kelsea Ballerini, But Her TikTok Paints A Steamier Picture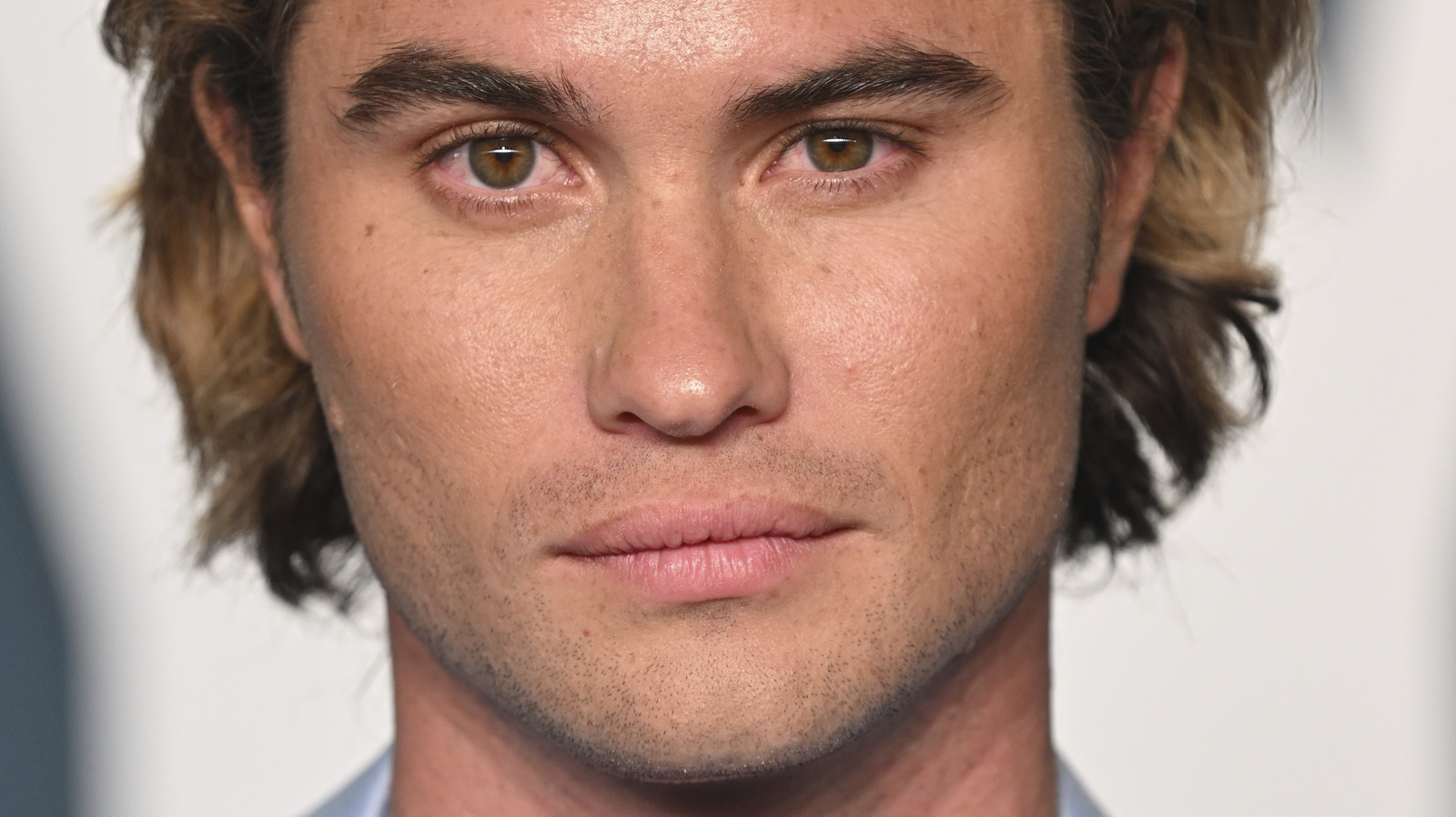 Chase Stokes and Kelsea Ballerini continue to tease fans about their new relationship. Since rumors began swirling that the two were seeing each other romantically, they've opted to keep their relationship out of the spotlight.
The "Outer Banks" star is continuing to keep intimate details about his relationship with the country singer close to his chest. The actor spoke to People about Ballerini and his ex, Madelyn Cline, ahead of the "Outer Banks" Season 3 premiere. Stokes shared that he and Cline have promised to "put the work first" despite their breakup. This prompted the outlet to ask about his rumored connection with Ballerini. Stokes revealed he and the country singer "have just been spending some time together." He added, "Kelsea is a lovely, lovely girl. She's great. We're having a good time." Fans aren't convinced their romance is as casual as Stokes says, and they might be right.
Based on Ballerini's recent TikTok, things are heating up between the two. In the video, the country singer was replying to a previous video where a TikTok user tagged Stokes and commented, "come get your girl." But Stokes didn't have to go far to get Ballerini because the singer showed a subtle part of a man's arm that just so happened to look exactly like Stokes. Ballerini appeared to confirm the couple's speculated relationship, and since they're sleeping over at each other's places, fans can only assume it's getting serious.