The Best Costco Backyard BBQ Essentials Right Now
The product recommendations in this post are recommendations by the writer and/or expert(s)
interviewed and do not contain affiliate links. Meaning: If you use these links to buy
something, we will not earn a commission.
Summer is rapidly approaching, which can only mean one thing: grilling season is almost here. Whether it's for Memorial Day, July Fourth, or just kicking it in the backyard with friends, grilling can be a fun and easy way to gather with a group. 
Cotsco really shines when it comes to being a one-stop-shop for grilling and you'll often find cookout supplies—think paper plates, plastic cups, even grills themselves—front and center in the store, starting in May. This may be a sneaky way of getting you to spend more, but it also makes it pretty convenient to grab everything you need and get out quickly.
The warehouse is also full of options for every type of outdoor grilling, from throwing steaks on the grill to appeasing vegetarians, feeding a gaggle of children, or going classic with burgers and dogs. See? One stop shop.
Nevertheless, so many options can be overwhelming. Make it easy on yourself and choose from this carefully narrowed-down list of 15 excellent grilling picks from Costco.
Burgers are a must when it comes to grilling season and Costco's 15-pack of ⅓-pound burgers for $24.99 is a freezer staple. Plus, it's one of the healthier burger options available. Frozen patties are great to have for last-minute gatherings but if you prefer your meat fresh, Costco has you covered with a variety of ground beef options and, at certain times of year, fresh pre-made patties. Whichever version you choose, getting meat from Costco is often much cheaper than your local grocery store.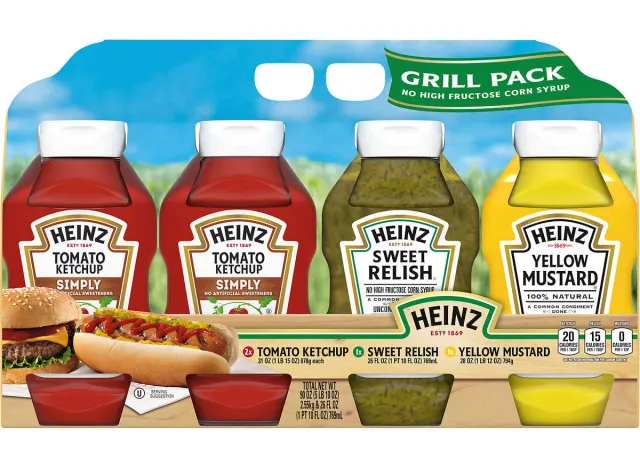 You know summer is approaching when the end caps are filled with this Costco classic purchase, the Heinz Grill Pack. It's nothing fancy, but this bundle of ketchup, yellow mustard, and relish will get its fair share of use throughout the grilling season (yes, even the relish). Some Costcos are sporting a four-pack with two ketchups, while others have a new "no corn syrup" version featuring Simply Ketchup and a mustard and relish sans corn syrup. The four-pack usually will run you $11.99 online and $9.29 at the warehouse but it's currently on sale for $8.69 online and $5.99 in-store through June 11. Regardless of which version, these packs are pretty shelf stable so go ahead and add an extra one to your cart.
Nowadays you're bound to have at least one vegetarian or vegan at your BBQ and the good news is there are plenty of options. Costco features the highly rated Impossible Burgers in a ten pack for $19.99 online and $15.99 at the warehouse. You'll be hard-pressed to find this large of a pack—the grocery store averages a pack of six—and the price at Costco is about 50 cents less per patty.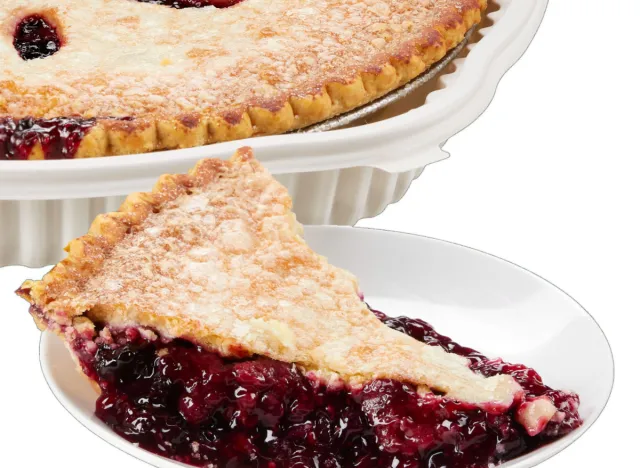 It takes a lot of willpower to resist the delicious desserts from the Costco bakery, but a barbecue is the perfect excuse to give in, and it'll likely make you the hero of the party. The new Four Berry pie, a giant five-pounder for $18.99, screams summer. It's filled with blueberries, raspberries, strawberries and cranberries, a sweet and tangy treat.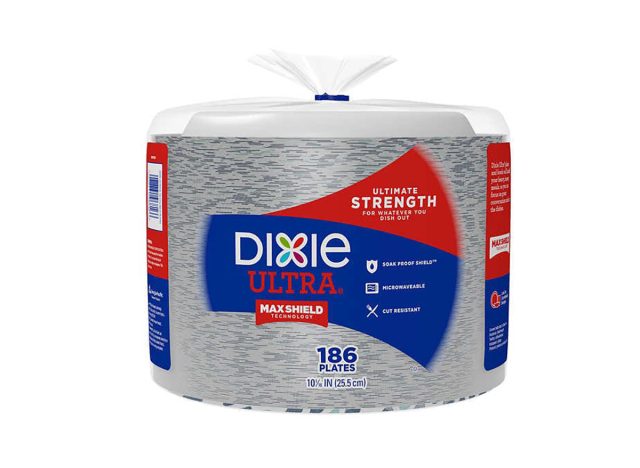 This time of year Costco has many of its paper goods on sale, including these Dixie paper plates. Yes, you should try to avoid using disposable plates when you can, but when you're hosting it's so much easier for cleanup. Plus, there's something classic about eating burgers and dogs on paper plates. Grab a few packs—currently on sale for $20.49 online, (regularly $24.99) and $16.49 at the warehouse (down from $20.99) through June 11—and you'll be set for summer and beyond. Your dishwasher will thank you.6254a4d1642c605c54bf1cab17d50f1e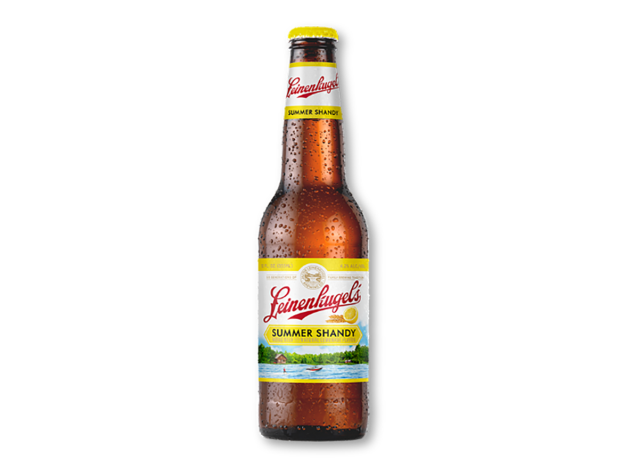 Costco has notoriously great deals on alcohol and the beer selection is often vast and varied. A great pick for grilling is Leinenkkugel's Summer Shandy, sold in a 24-pack of 12 ounce bottles. This bright lemonade-meets-Weiss beer only shows up at Costco seasonally. It truly tastes like summer. Don't bypass the seasonal variety packs of beer though. You'll often find really interesting combinations and depending on where you shop, local breweries too.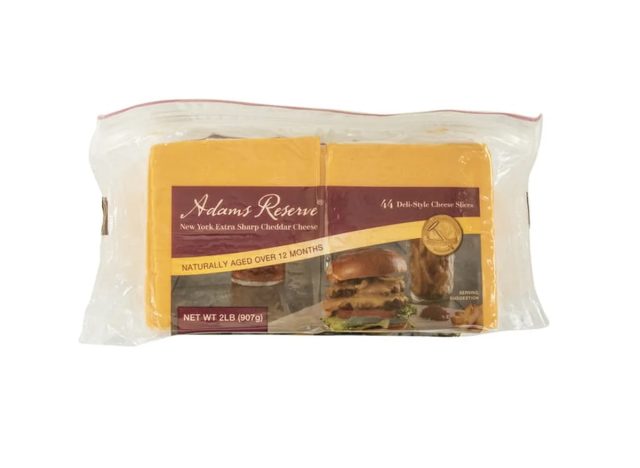 If you'll be slinging cheeseburgers this summer, this two pound bag of sliced New York sharp cheddar for $7.99 at the warehouse is a must. There's a paper between each slice to avoid sticking so you can quickly peel them and stick them on the burgers. The aged cheddar holds up well to any burger. The packaging recently changed from a resealable container to a plastic bag so we suggest moving it to an airtight container so it lasts longer.
–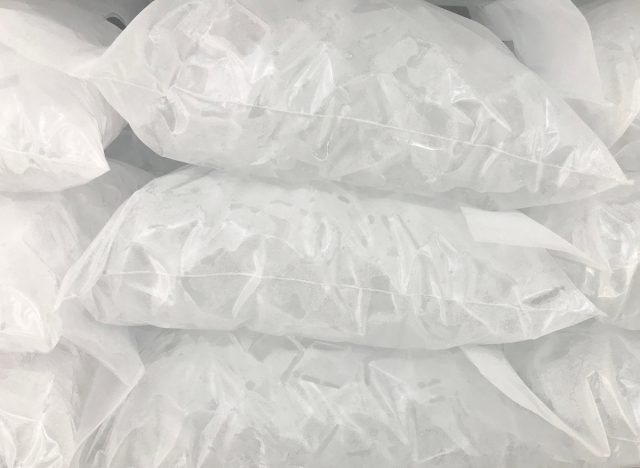 How many times have you walked out of a store only to forget to grab ice for your cooler? Costco has a ton of ice for a great price. Most warehouses have a cooler filled with 20- to 25-pound bags of ice for $3 or less. You won't beat this deal. The freezer is strategically placed on your way out to remind you to go back in and purchase the ice you were about to forget. But rest assured, if you remember, you can purchase the ice beforehand and then grab it on your way out.
The nostalgia of the ice cream truck is real. Although you may not hear the sweet jingle, this Nestle Drumstick variety pack of 16 fills the need. On sale for $7.99 in store through June 11, the variety pack comes with three choices of cones—vanilla, vanilla caramel, or vanilla fudge—all individually wrapped. It's an easy thing to grab and enjoy during any barbecue.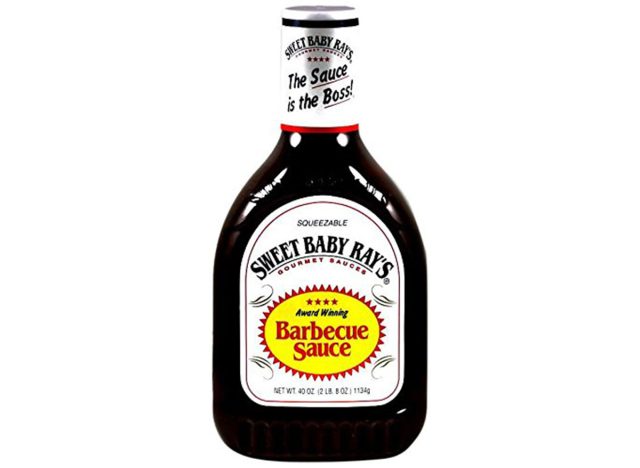 What's a BBQ without barbecue sauce? It's hard to go wrong with Sweet Baby Rays, it's even loved by chefs. The Costco pack comes with two 40-ounce bottles for $7.99 online. It's also on sale for $5.39 through May 28 at the warehouse. The sauce is just sweet enough that kids will like it but not overly sweet like others on the market. It makes a great sauce for grilling or tossing pulled pork and any leftovers, and also an awesome dip for chicken nuggets.
It's always great to have a secret stash of something good in case you decide to grill last minute when the weather is good. These smoked sausages from Kiolbassa Smoked Meats in San Antonio, Texas, come fully cooked. You just need to throw them on the grill to heat them up. Even if you don't like sausages, these are so full of flavor that you might reconsider. They also have zero nitrates or MSG and are gluten free, too.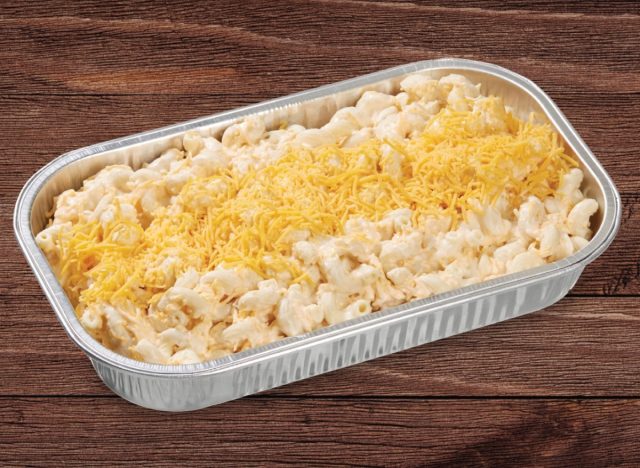 This may be one of the more unhealthy options at Costco but it's a fan favorite for a reason. This 3.5-pound container of macaroni, usually priced at $3.49 per pound, is easy to bake and makes the perfect side for any great barbecue. Want to jazz it up? It seems to be a trend among Redditors, who have added everything from burnt ends to spinach to make it their own creation.
You'll need some fruit to balance out all the grilled meats, so why not Cotton Candy grapes? There's a reason why these are a summer essential. They are indeed fruit but they taste just like cotton candy. They are cloying sweet to some, but kids can't get enough of them and newbies who have never tried them can't help but to sneak a few. They'll run you about $9.99 in club for three pounds.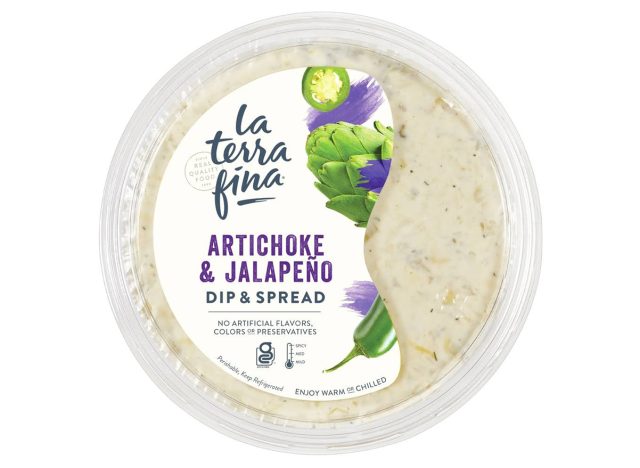 Costco always has a solid selection of dips from hummus to Redditors' beloved pickle dip, which I have yet to spot at my own warehouse. A staple is the artichoke jalapeno dip, a slight twist on spinach artichoke, with a touch more heat. Although the brands shift over the years, this immensely popular dip goes great with cut up vegetables, ruffled potato chips, pita chips or anything else you want to try. Depending on your warehouse, the dip is either sold as a 31 ounce container or a two-pack of 17-ounce containers. After your al fresco gathering is done, use whatever is left for a sandwich spread during the work week. That is, if there's any left.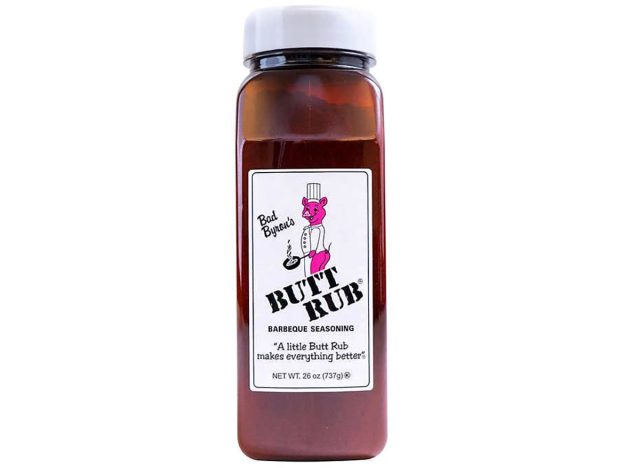 If you can get over the name, Bad Byron's Butt Rub is a great all-purpose rub to use on everything from pork to chicken, brisket and vegetables. All natural and gluten free, it's a blend of black pepper, granulated onion and garlic, paprika, and chipotle powder. A great spice blend to add flavor quickly.