Do Early-Age Marriages Affect Reproductive Health? Explains Obstetrician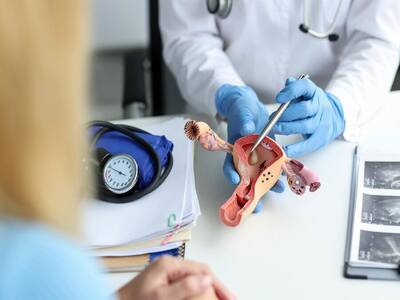 Child marriage persists as an abomination in society, and drastic measures should be taken to free humanity from this evil.
Youngsters are a valuable asset to the growth of a nation. Early marriage affects girls' overall development and well-being and future generations. Forced child marriage is the highest violation of human rights, as every day, girls and women worldwide are forced to marry against their will. Many factors are responsible when a child is forced into early marriage from social or cultural norms and financial issues to food insecurity. For some, it is driven by engrained traditions and poverty that may require marrying their daughters off just because they cannot afford to keep them. Whatever the cause, Dr Archana Dhawan Bajaj – Obstetrician, IVF Expert and Gynecologist at Nurture Clinic, shares that early marriage compromises a child's development and limits their opportunities in life.
Impact Of Early Marriage On Sexual And Reproductive Health
Girls at a tender age cannot voice their needs, especially around issues like contraception and family planning. Instead, they will likely face exploitation and domestic violence even within marriage. Additionally, marrying at a young age affects their education and employment opportunities, making them vulnerable to intimate partner violence, rape, and many other social vices. In some circumstances, it is also linked to female genital mutilation/cutting, a severe human rights violation besides damaging girls' physical and mental health.
Child Marriage
Child marriage is the main reason for adolescent pregnancy, which carries serious health complications, including HIV and AIDS. Developing countries witness an estimated 21 million females under 15 becoming pregnant yearly. Worldwide, around 16 million women aged 15 to 19 give birth annually, accounting for 11 per cent of all births. The average teenage fertility rate is twice as high in middle-income nations and five times higher in low-income countries than in high-income nations.
Parenthood In Infancy
Early-age pregnancy, sometimes known as 'parenthood in infancy', carries a higher risk for both mum and baby dying at childbirth. Approximately 295,000 women worldwide died in 2017 during and following pregnancy and childbirth, of which the majority were in South Asia and sub-Saharan Africa. For India, it is one of the most critical health concerns for young females.
In Summation
Child marriage persists as an abomination in society, and drastic measures should be taken to free humanity from this evil. Although our country has made massive progress in curbing this harmful practice, stringent standards and procedures still need to be reinforced to get rid of this practice. Apart from this, it would help to make adolescent girls aware of their rights and introduce proper policies and programs for their upliftment.
Total Wellness is now just a click away.
Follow us on
Don't Miss Out on the Latest Updates.
Subscribe to Our Newsletter Today!