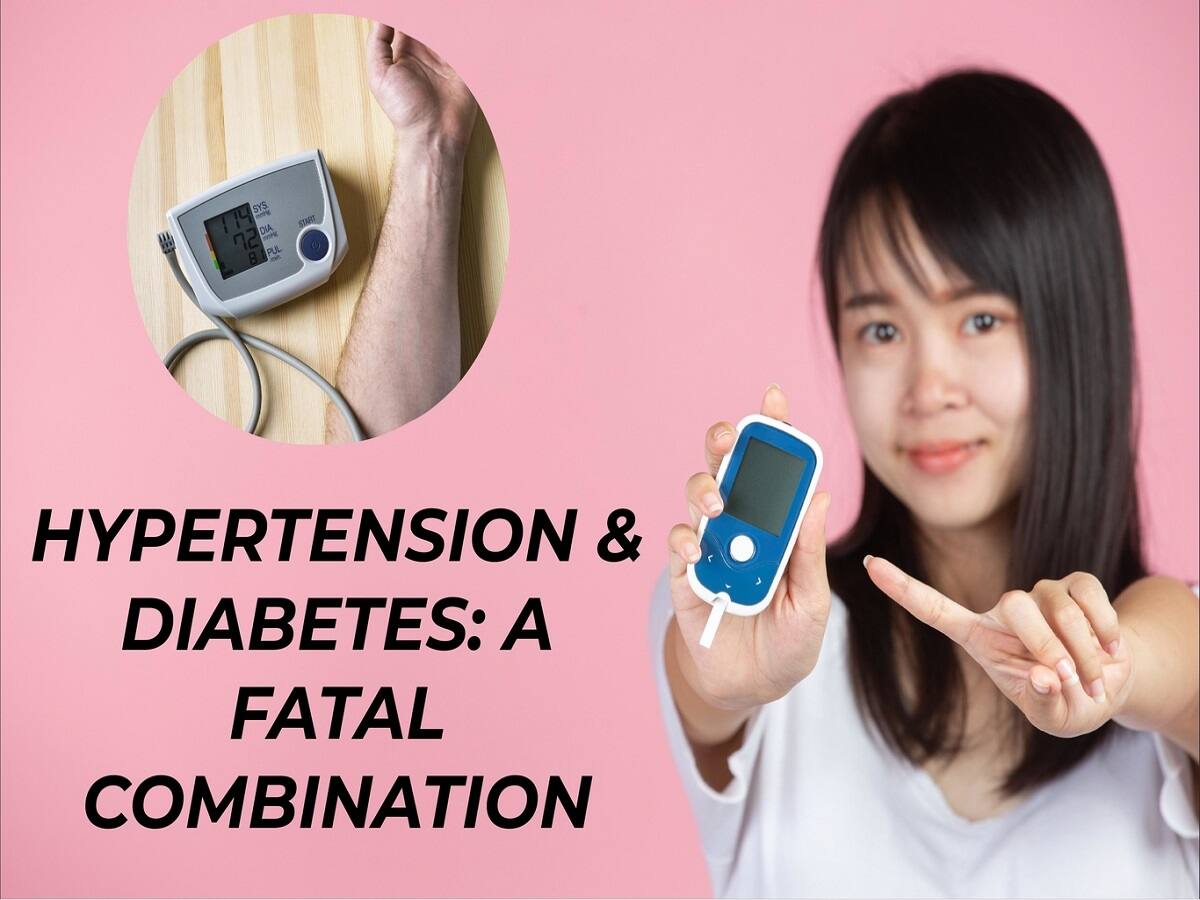 Diabetes is a condition in which your blood glucose, often known as blood sugar, is abnormally high. Your main source of energy is blood glucose, which comes from the food you eat. Insulin, a hormone produced by the pancreas, aids glucose absorption into cells for use as energy. According to the World Health Organization, diabetes was the direct cause of mortality of 1.5 million deaths in 2019. There are many factors that can increase the risk of death due to diabetes and high blood pressure in one these factors.
What Is High Blood Pressure?
Hypertension, often known as high blood pressure, is one of the most prevalent health problems worldwide. It's also known as the "silent killer" since it quietly infiltrates your system and damages your blood vessels, resulting in cardiovascular disease. One of the leading causes of hypertension is a sedentary lifestyle. Both low and high blood pressure can be harmful to one's health. This is why it's so important to keep your blood pressure in check.
How Does High Blood Pressure Increase Death Risk In Diabetes Patients?
A 21-year study recently presented at the American Heart Association's Hypertension Scientific Sessions 2021 found that adults with Type 1 or Type 2 diabetes who had their blood pressure rise during the night were more than twice as likely to die as those whose blood pressure "dropped" during sleep.
During sleep, blood pressure usually drops or dips. Non-dipping occurs when blood pressure does not drop sufficiently during the night. The condition known as "reverse dipping" occurs when blood pressure rises at night compared to daytime readings. In people with Type 1 or Type 2 diabetes, these aberrant blood pressure patterns are linked to an increased risk of cardiovascular problems and death.
Martina Chiriaco, an investigator in the department of clinical and experimental medicine at the University of Pisa in Pisa, Italy said, "Our study shows that 1 in 10 people with type 1 or type 2 diabetes could be a reverse dipper and that this condition likely more than doubles the risk of death from any cause over 21 years, regardless of blood pressure control. Healthcare professionals must look for abnormal blood pressure dipping patterns in people with Type 1 or Type 2 diabetes."
The Study
For the study, the researchers evaluated 349 persons with diabetes In Pisa, Italy. More than half of the subjects had non-dipping blood pressure during the night, and 20% had reverse dippers, according to the researchers. They also discovered that approximately one-third of reverse dippers showed cardiac autonomic neuropathy, compared to only 11% of non-dippers. The nerves that control the heart and blood arteries are destroyed in cardiac autonomic neuropathy, a significant consequence of diabetes. Blood pressure and heart rate regulation are affected by nerve injury, increasing the risk of death and cardiovascular events. Reverse dippers showed a 2.5-year reduction in survival compared to dippers, and non-dippers had a 1.1-year reduction in survival.
Tips To Manage High Blood Pressure Levels
While you should consult a doctor in case of complications, some lifestyle changes can also help you manage high blood pressure levels:
Being overweight or obese is a common cause of high blood pressure, so keep your weight in check
Regular physical activity for at least 150 minutes a week is necessary
Eat a diet rich in whole grains, fruits, veggies, and low-fat dairy
Cut back on sodium-rich foods
Limit the amount of alcohol you drink
Do not smoke
Do not drink a lot of caffeine
Try to control stress levels
Monitor your blood pressure levels at home
Total Wellness is now just a click away.
Follow us on
Source: The HealthSite