How Did Rob Gronkowski And Camille Kostek Meet?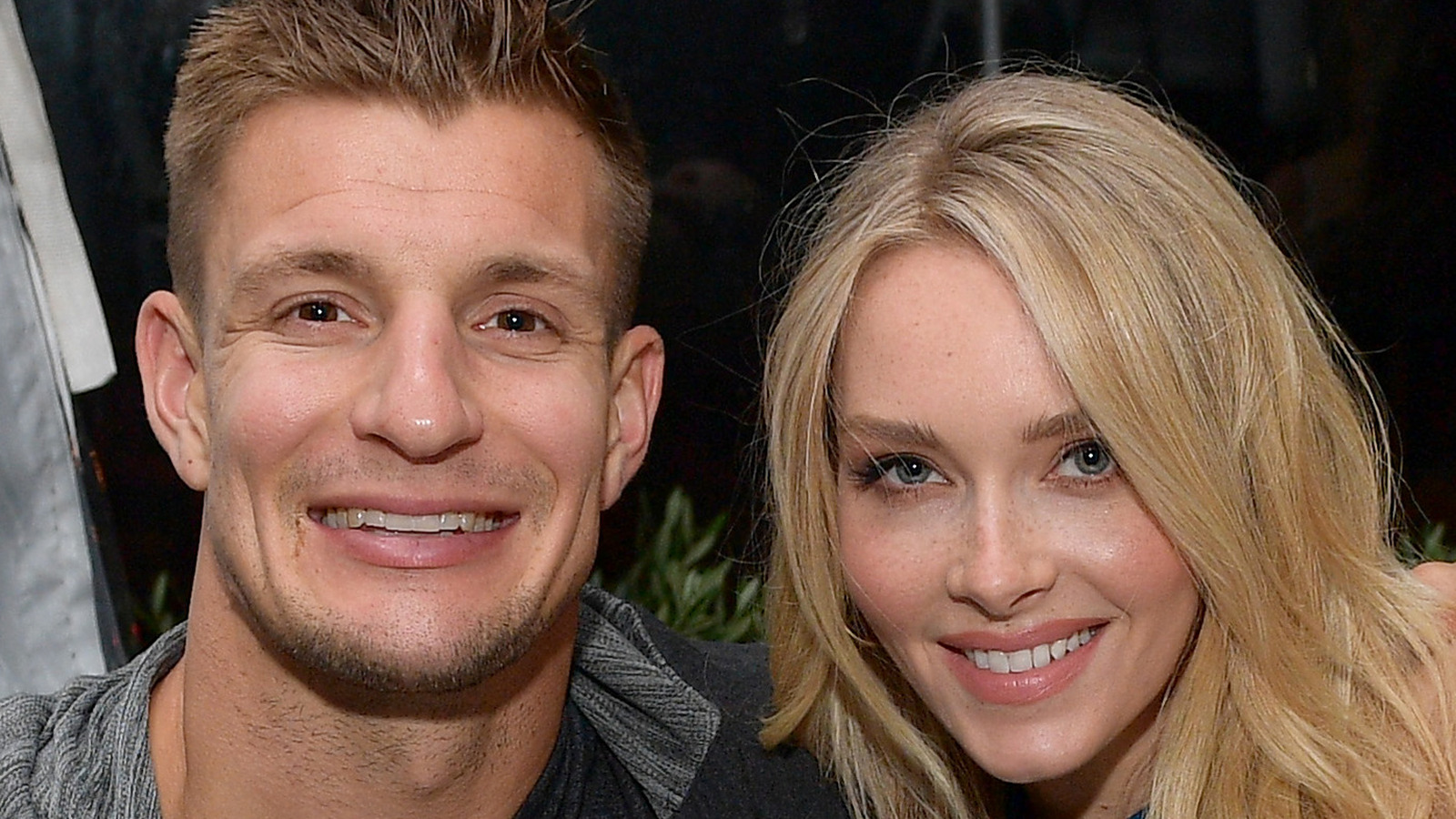 Rob Gronkowski and Camille Kostek were both working for the New England Patriots (she was a cheerleader; he was a tight end) when they crossed paths off the field in 2013. They were at a Goodwill charity event in Boston helping make Thanksgiving food baskets for families in need, and Gronkowski decided to shoot his shot. Kostek shared all the details on SiriusXM's "This Is Happening With Mark Zito and Ryan Sampson," and said the rules didn't allow players and cheerleaders to fraternize, so Gronk had to get creative. He apparently wrote his phone number on the back of his "Hi, My name is Rob Gronkowski" sticker along with some simple instructions: "Shhhh." He then enlisted Jermaine Wiggins' help. Wiggins pretended he wanted Kostek to sign a poster for a friend, so he could approach her and slip her Gronkowski's number. "I was a rookie and I was so scared," she recalled. "I was like, 'Oh no, no, no, I can't take this.'" In the end, she kept the paper in her pocket and FaceTimed him a few days later.
The pair initially kept their romance under wraps before going public in 2015. That September, Kostek posted a photo of them to Instagram captioned "Friday night date night." A source told People at the time, "They both have a great sense of humor and feed off each other really well." In July 2016, they made their red carpet debut at the Nickelodeon Kids' Choice Sports Awards, per JustJared.