How Many Tattoos Does Brooklyn Beckham Have? (Spoiler — He Lost Count)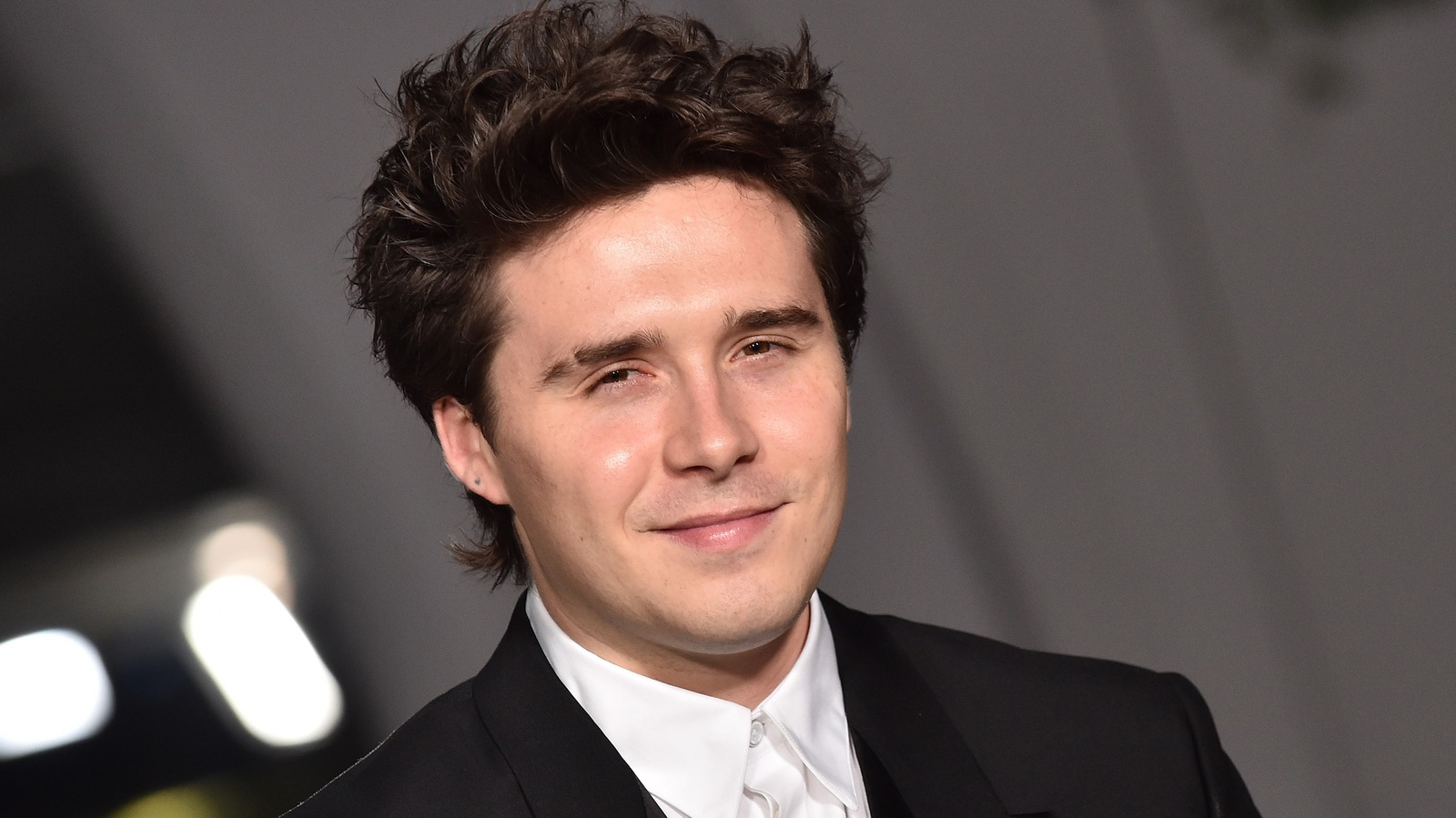 Brooklyn Beckham may not have inherited his dad, David Beckham's mad skills for performing pinpoint crosses inside the box (positioning the football for a teammate to score a goal — for any non-soccer fans), but he did get his love of tattoos. And then some. As is the UK law, Brooklyn had to wait until 18 to get his first piece of ink. However, he was seriously off to the races once he'd gotten started. And despite his young age, he's already beaten his father in the number stakes. Because once you start, you just can't stop.
"American Idol" alum-turned-Oscar-winner-turned-talk show host Jennifer Hudson quizzed Brooklyn about his tattoo collection, asking him how many he has. "In between like 80 to 100, I'm not really sure," he admitted. "But quite a few." As for his latest piece of work? It seems that Brooklyn can't get enough of his wife Nicola Peltz's face, as he got an enormous tattoo of it on his arm. He said that on the same day, he had her portrait added to his skin; he also "got some of the lyrics to the song [they] walked down the aisle to" tattooed underneath the portrait.
Entertainment Tonight reports that, like his dad, Brooklyn worked with the artist of celebrity choice, Mark Mahoney, for his first tattoo. And he drew on his father for inspiration, getting an image of a Native American in homage to (one of) his dad's torso tattoos.