Ken Jennings Falls Out Of Favor With Jeopardy! Fans Over Harsh Ruling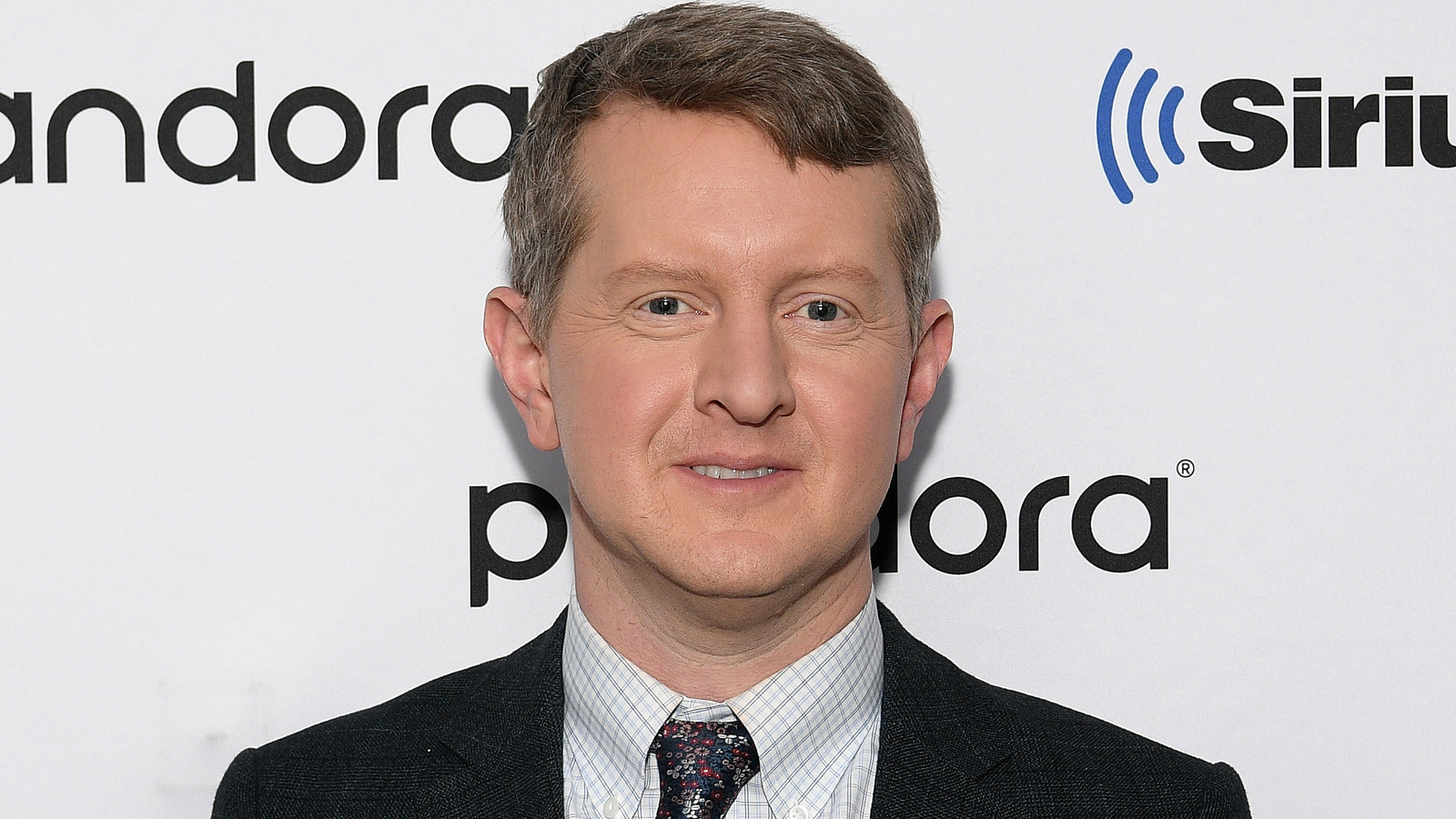 During a recent episode of "Jeopardy!," Ken Jennings asked contestants to name the place Jesus traveled to after having the Last Supper with his disciples. Though two of the contestants had the right idea, the eventual outcome was determined by how they pronounced it. The first contestant, Kevin, pronounced Gethsemane as "Gethsem-a-dee?" with a hard "g" while the second contestant, Tamara, pronounced Gethsemane with a soft "g." However, Jennings ruled Tamara's answer correct, noting that only the "n" in the word needed to be pronounced correctly.
This ruling, however, did not please fans who swiftly took to Twitter to state that Tamara's pronunciation was technically wrong. "I thought the contestant who answered The "Garden of Gethsemane" was robbed of his points tonight? What did he say wrong? The contestant who got points for that question, didn't even pronounce it right," one fan tweeted. "Unless I misunderstand #Jeopardy rules, the judges should not have accepted Tamara's "Bible" answer of Jess-seh-muh-nee," a priest wrote while another user accused Jennings himself of not knowing the right pronunciation.
The recent backlash comes only a few days after fans called Jennings out for another case of mispronunciation. During the March 20 episode, professor Melissa Klapper was awarded points for the right answer despite pronouncing Ewan McGregor as "Ewan Gregor". "@Jeopardy tonight's winner shouldn't have won. She answered Ewan Gregor — not Ewan McGregor. That guy got screwed," a fan commented at the time.