Olympic Athletes Who Showed Up On Dancing With The Stars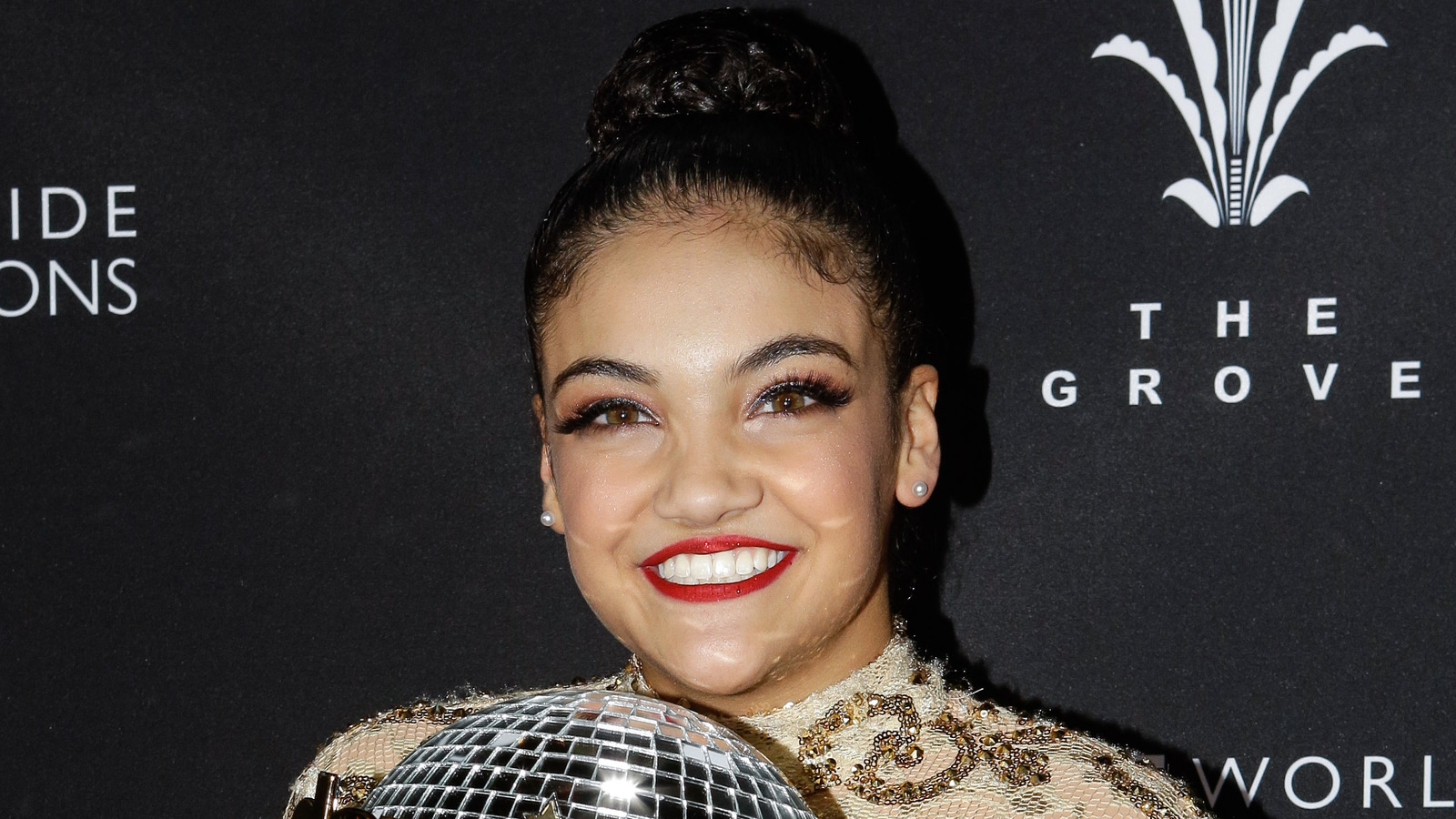 Beach volleyball sensation Misty May-Treanor is the proud winner of three Olympic gold medals, earning them in Athens in 2004, Beijing in 2008, and London in 2012. In 2008, she was among the celebrities invited to compete in the seventh season of "Dancing with the Stars," partnered with pro dancer Maksim Chmerkovskiy. 
Sadly, May-Treanor didn't last long on the show. She wasn't eliminated, however, she suffered a massive injury during a dance rehearsal that forced her to drop out of the competition. "I ruptured my Achilles tendon and from that point on I knew I couldn't continue," she lamented to People. "I'm out and I'm really bummed." Her first instinct, she explained in a press release by USA Volleyball (via ESPN), was to suck it up and carry on. "I was like, 'Okay, I'm an athlete. Tape it up and get back out there,'" she said. "I never thought in a million years, especially in ballroom, that I would hurt myself." However, her injury was far too severe for that, with doctors telling her she would need a minimum of nine months to recover.
READ RELATED: Milly Alcock's Onstage Antics Stole The Show At The 2023 Golden Globes
A few years later, when "DWTS" announced plans for an "All-Stars" season, she lobbied hard for a do-over. In fact, she issued a Facebook post listing four reasons why she should be invited back. Chief among these, she stated, "I would love to finish what I wasn't able to when I was on the show the last time." She ultimately wasn't among the cast chosen for the season.