Patrick Mahomes And His Wife Brittany Live Wildly Lavish Lives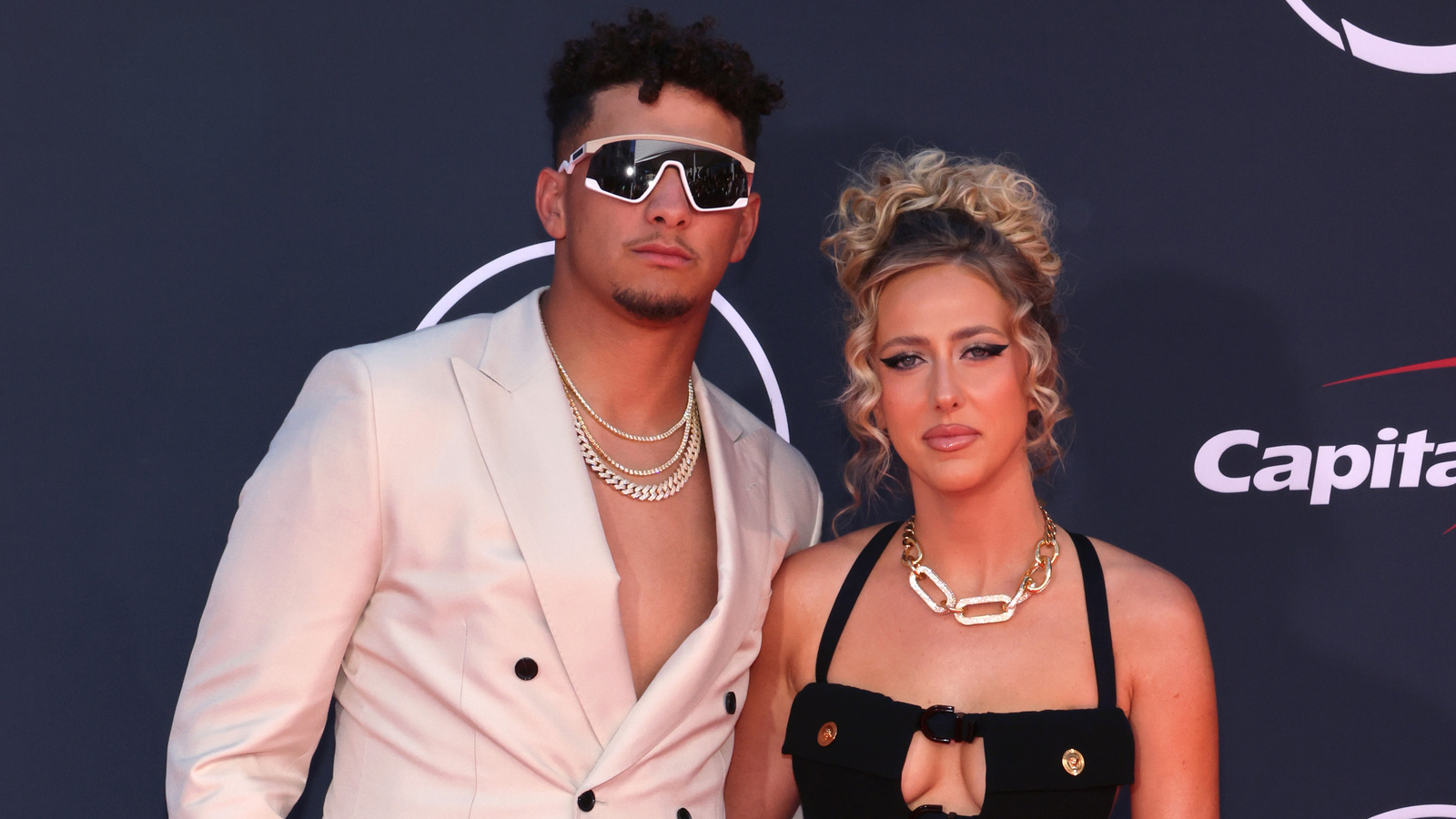 In an interview with "Today," Patrick Mahomes revealed that he wanted his family's new house to include a basketball court, not just for himself, but for his two children, daughter Sterling Skye Mahomes and son Patrick "Bronze" Lavon Mahomes III. "It gets a little cold, so I wanted to have some opportunities to be active inside," he explained.
In addition to being athletes in the making, the Mahomes kids are one stylish duo. When Bronze was born in 2022, Patrick's Instagram announcement included a photo of his son's custom diamond chain featuring his name. Sterling received her own pricey present on her second birthday. On her Instagram Story, Brittany Matthews shared a video of the tot opening a box containing a Chanel purse worth almost $5,000.
Brittany often shows off the toys that her children own on her Instagram Story, like the mini indoor "roller coaster" she got for Sterling. It features nine feet of track and a ride-on, wheeled unicorn with a horn that lights up. Brittany has also shared photos of Sterling giving her baby bro a ride in their tot-sized Mercedes truck. But when Brittany took Sterling on a Target shopping spree and told her that she could buy anything her heart desired, she learned that her daughter doesn't have expensive tastes. "She picked the scrunchies, a Minnie mouse toilet seat, and 3 tooth brushes," Brittany wrote.