Stay Healthy This Monsoon: Strengthen Your Immunity With Homeopathic Supplements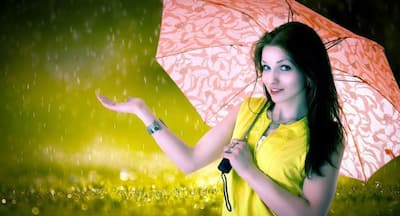 Alongside a balanced diet and regular exercise, incorporating certain supplements can give your immunity the extra support it needs during this rainy season.
According to a report issued in 2020 by GOQii India Fit, 20.8% of Indians suffer from low immunity. The monsoon season relieves us from the scorching heat and ushers in various health challenges. With the increase in humidity and rainfall, there is a rise in infections, making it essential to fortify your immune system. Dr Mukesh Batra, Founder and Chairman of Dr Batra's Healthcare, shares that alongside a balanced diet and regular exercise, incorporating certain supplements can give your immunity the extra support it needs during this rainy season.
Supplements For Skin
Vitamin C: The immune booster – As a powerful antioxidant, it allows your body to deal with infections. Include citrus fruits like oranges, lemons, and Indian gooseberries (amla).
Omega-3 Fatty Acids: Omega-3 fatty acids, obtained from fish oil or flaxseed oil supplements, can help reduce inflammation in the skin and keep it moist, which is especially important during the rainy season.
Probiotics: The gut guardians – Including probiotic supplements can help maintain a balance of good bacteria in the gut, reducing the chances of infections and digestive issues.
Supplements For Hair
Iron: Lack of iron might result in hair loss; thus, getting sufficient iron can help avoid hair loss during the rainy season. Chickpeas, tofu, sprouted beans, and seeds are the best sources of iron.
Zinc: Zinc helps to maintain the oil-secreting glands on the scalp, which may help minimize dandruff. Individuals should include nuts, seeds, whole grains, and legumes.
Vitamin E: It can help preserve hair from free radicals and environmental elements that cause damage.
Supplements For Good Health
Magnesium: Magnesium plays a role in numerous bodily processes, including muscle and neuron function, bone health, and energy production.
Electrolyte: Electrolyte vitamins can aid in replenishing critical minerals lost through sweating and diarrhoea.
Herbal Supplements: Some herbal medicines, such as ashwagandha and ginseng, are thought to increase general stamina while improving the body's tolerance to stress.
Increase Immunity With The Goodness Of Homeopathy
Homoeopathy is a complementary medical system that boosts immunity through a gentle and holistic approach, stimulating the body's natural healing abilities. Its personalized treatment considers individual symptoms and constitution, yielding effective and long-lasting results without side effects.
Specific immunity is built by Arsenic Alb, which was used as a preventive care medicine. In 2020, the Gujarat Government distributed Arsenicum Album-30 to 3.48 crore people, more than half the state population of 6.6 crores. Silica is also an effective homoeopathic therapy for boosting the immune system and fighting diseases.
According to the Indian Journal of Research on Homoeopathy, the Ministry of AYUSH, Government of India, has recommended the homoeopathic medicine Arsenicum album as a prophylactic/ immune booster for the prevention of COVID-19 disease based on the recommendations of the Central Council for Research in Homoeopathy (CCRH).
Before incorporating any new supplements into your routine, it is wise to seek guidance from a healthcare professional to ensure they suit your requirements.
Total Wellness is now just a click away.
Follow us on
Don't Miss Out on the Latest Updates.
Subscribe to Our Newsletter Today!