Tina Turner Went By A Much Different Name Before Fame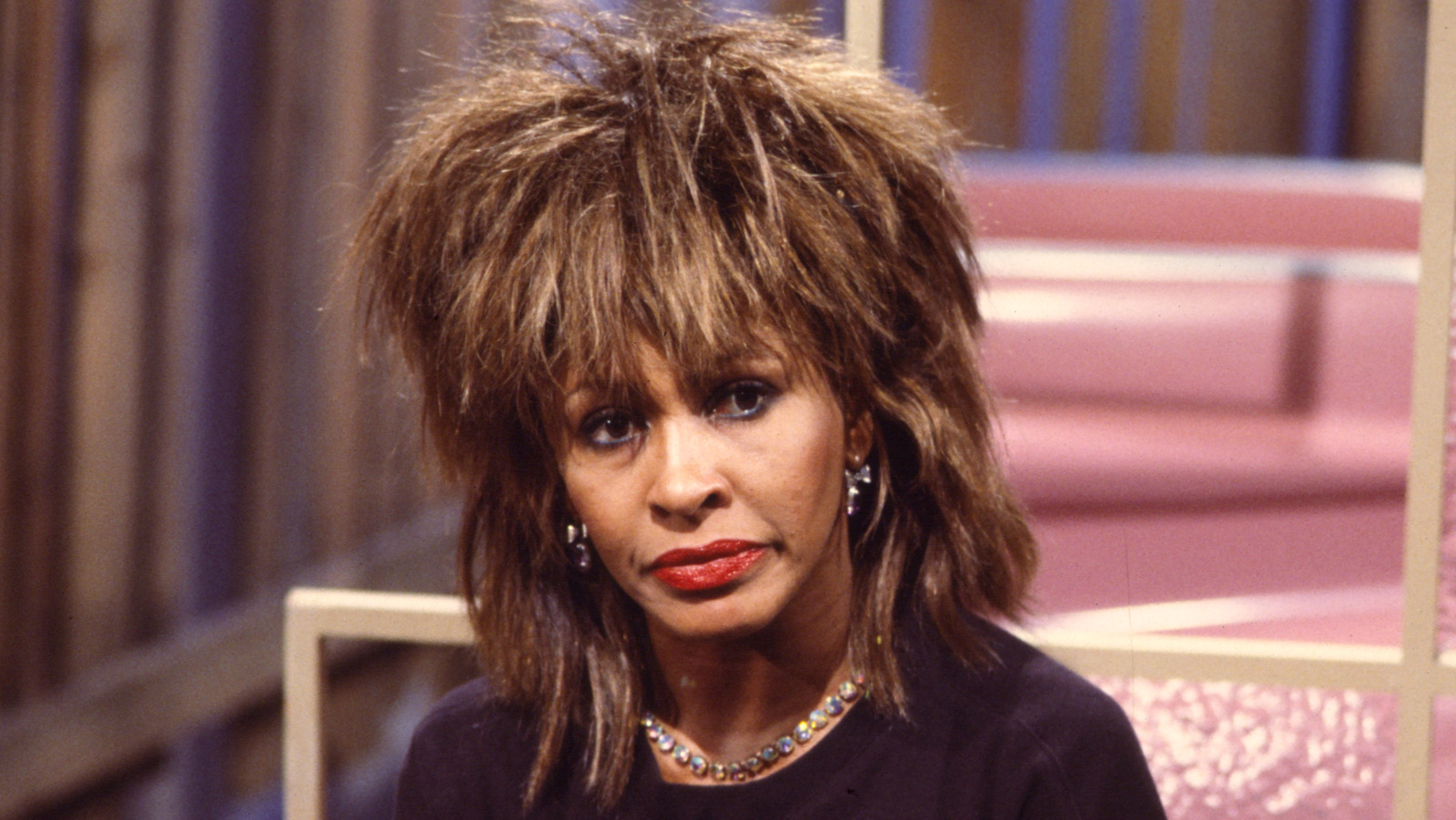 The world knew her as Tina Turner, but long before becoming a rock 'n' roll star, the entertainer was known by a different name. When she was born in November 1939, Tina was named Anna Mae Bullock by her parents Floyd Richard Bullock and his wife Zelma Priscilla. While Tina went by this name throughout her childhood and teenage years, she soon ditched it for a different moniker after joining Ike Turner's Kings of Rhythm band as a featured vocalist. In the 1958 song "Boxtop" — her first recording — Tina was credited as Little Ann, per The Evening Standard. But it wasn't long before Tina swapped out Little Ann for another name.
Before the official release of her 1960 hit single, "A Fool in Love," Ike decided the young singer needed a better stage name. Drawing inspiration from one of his favorite television characters, Sheen, Queen of the Jungle, Ike settled for Tina. Given that the pair's relationship had evolved from professional to personal at the time, Ike added his last name to Tina to form Tina Turner — the name for which she'll forever be known.
When asked in 2021 if Tina was only a persona to sell her music, the late music icon shared that it was as much her name as Anna Mae. "I'm Anna Mae, and I'm also Tina. They're two sides of my personality, two facets of my life," she explained to Harvard Business Review. "I'm sure aspects of Anna have merged with Tina and vice versa."