Tom Brady And Gisele Bundchen's Separate Lives Post Nasty Split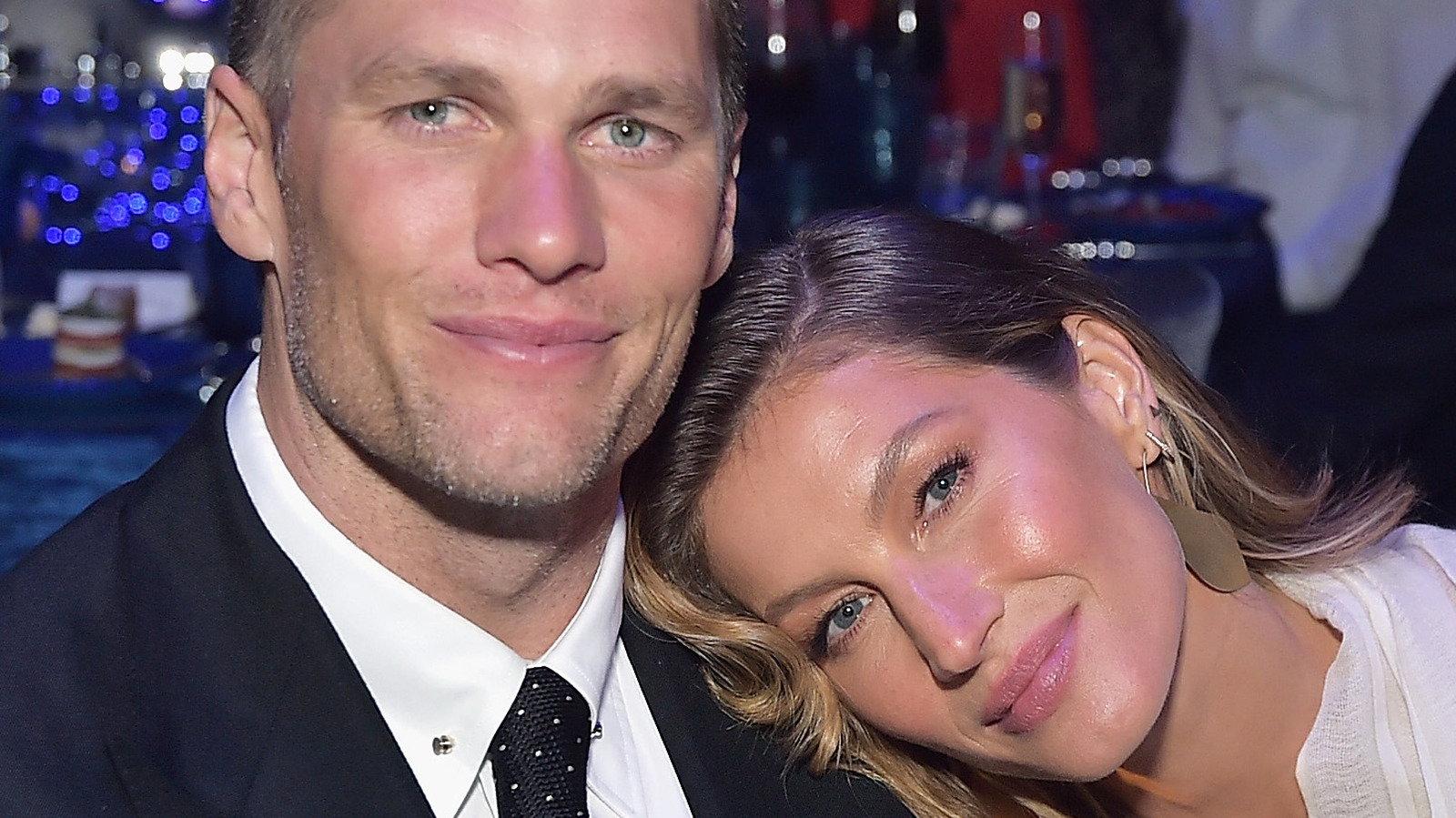 Go ahead and pick your jaw up off the floor. Tom Brady posted what most would call a "thirst trap" on his Instagram Stories in February of 2023 and wrote, "Did I do this right?" Um, pretty sure you did, TB. He also tagged fellow NFL players Julian Edelman and Rob Gronkowsi, his old teammates on the New England Patriots in the post. Now, it's worth noting that Brady isn't exactly known for tossing underwear selfies up on social media. So what's the backstory behind this relatively out of character post?
Well, we can thank his clothing and apparel company, Brady Brand. Back in June of 2022, Brady took to Twitter to repost two male models wearing Brady Brand underwear and wrote, "40k likes and I'll recreate these photos." Fans wasted no time smashing that like button; the post now has over 49k likes and counting. A man of his word, the football legend kept his promise. Although, he did need some reminding- in early February 2023, the Brady Brand account tweeted, "Hey Tom, we haven't forgotten about this," prompting Brady to keep his word and "recreate" the post on his story. Though the post was simply to follow through on a bet, Brady is now a single man on the market — hopefully the "thirsty" shirtless posts won't be a one-time thing.