Tragic Details About Kylie Jenner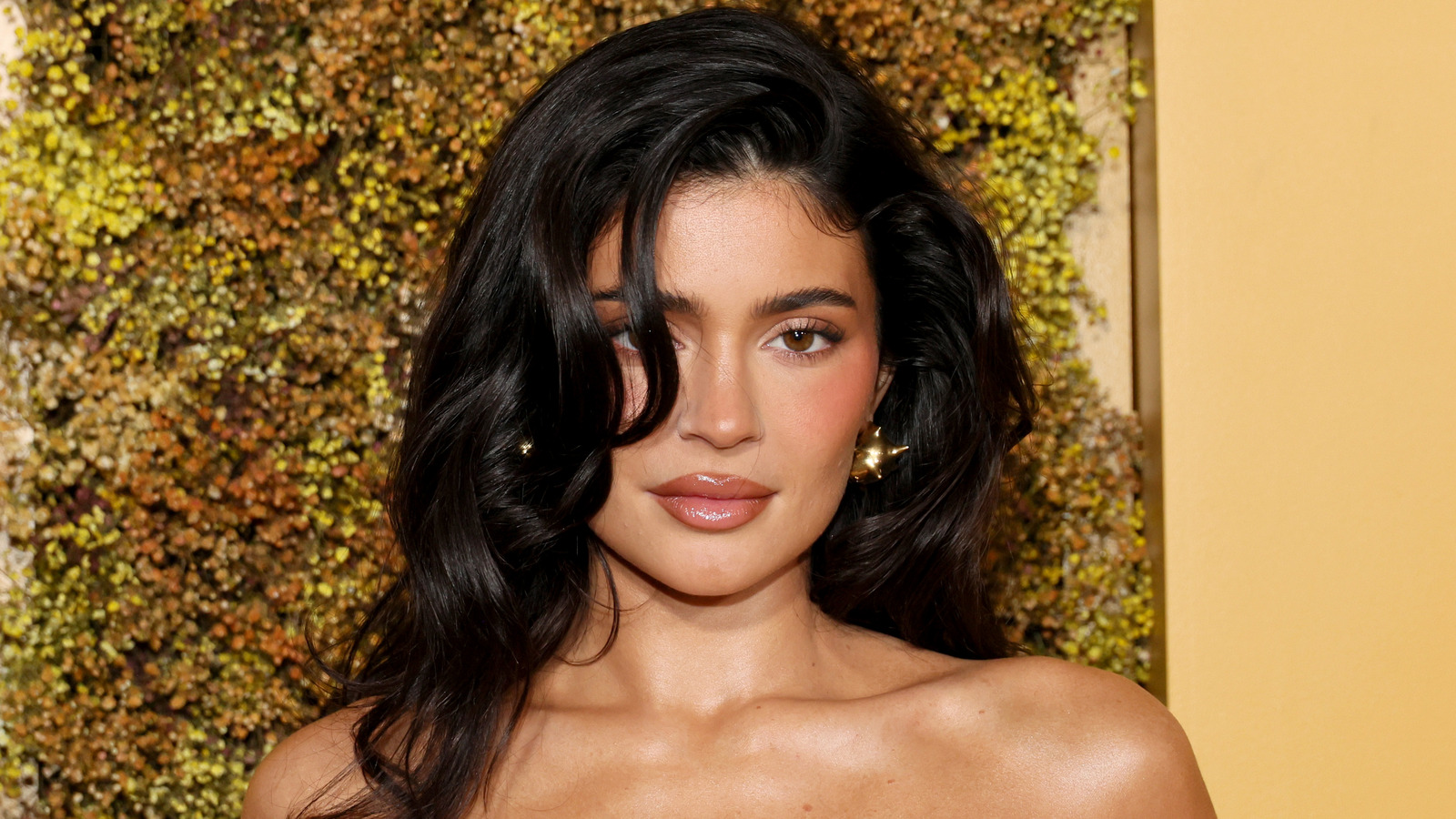 Kylie Jenner became a mother at just 20 years old. In February 2018, she gave birth to her daughter, Stormi Webster, after hiding her pregnancy from the public for months. Jenner's second child, Aire Webster, was born four years later, in 2022. Her transition into motherhood was met with both curiosity and scrutiny as fans wondered how she was going to navigate young motherhood with then-boyfriend Travis Scott. Alas, while experiencing motherhood was fulfilling for her, postpartum also proved to be extremely difficult.
In a 2022 episode of "The Kardashians" (via Page Six), the Khy founder told her sister, Kendall Jenner, that she cried nonstop after giving birth to her second child. "I cried for, like, three weeks … every day to the point where I would be laying in bed and my head would just hurt so bad," the young mother revealed. In the same episode's confessional, Jenner clarified that she only started to feel better after six weeks. Though she was left "mentally, physically, [and] spiritually" depleted by her pregnancies, Jenner found a lot of joy in her new role as a mom and encouraged other women to "live through the transition" (via Vanity Fair). 
READ RELATED: Prince William And Kate Middleton Were Reportedly Big Fans Of Meghan Markle's TV Show
"Motherhood really feels like something I was always meant to do," Jenner told Elle. In an Instagram story (via Page Six) posted 6-weeks postpartum, Jenner told her followers: "We have to stop putting pressure on ourselves to be back, not just physically, mentally after birth. Just sending some love."