Universal Health Coverage Report 2023: Billions Still Don't Have Access To Essential Health Services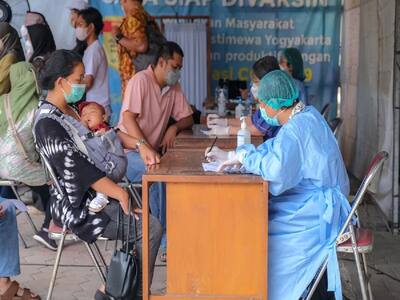 Most countries are off-track in health service coverage and financial hardship due to out-of-pocket health spending is worsening.
More than half of the world's population still do not have access to essential health services, as revealed by the 2023 Universal Health Coverage (UHC) Global Monitoring Report. The report, jointly released by the World Health Organization (WHO) and the World Bank, highlighted that the progress towards providing people with quality, affordable, and accessible health care is stagnated worldwide.
The report, which is based on the latest available data, also revealed that 2 billion people face severe financial hardship due to out-of-pocket health spending.
Further, the report mentioned that, over the past two decades, less than a third of countries have improved health service coverage and reduced catastrophic out-of-pocket health spending. Also, most countries are off-track in either service coverage, financial protection, or both.
Expressing concern that so many people are still not covered by essential health services, WHO Director-General Dr Tedros Adhanom Ghebreyesus stated that this "not only puts their own health at risk, it also puts the stability of communities, societies and economies at risk."
He emphasized the urgent need for stronger political will, more aggressive investments in health, and a decisive shift to transform health systems based on primary health care.
Is it possible toachieve Universal Health Coverage by 2030?
According to the Universal Health Coverage Report 2023, the progress in health service coverage has slowed since 2015, and there was no improvement from 2019 to 2021.
There was significant progress in service coverage for infectious diseases since 2000, but little to no improvement when it comes to noncommunicable diseases, reproductive, maternal, newborn, and child health services in recent years.
In 2021, about 4.5 billion people were not fully covered by essential health services, as per the report.
Out-of-pocket health spending continues to rise, further pushing individuals from low-income families into poverty.
Achieving Universal Health Coverage is crucial for realizing the fundamental human right to health. Substantial public sector investment and accelerated action by governments and development partners are essential to reach the goal, the 2023 UHC Global Monitoring Report suggested
Total Wellness is now just a click away.
Follow us on
Don't Miss Out on the Latest Updates.
Subscribe to Our Newsletter Today!