The Untold Truth Of Lindsay Lohan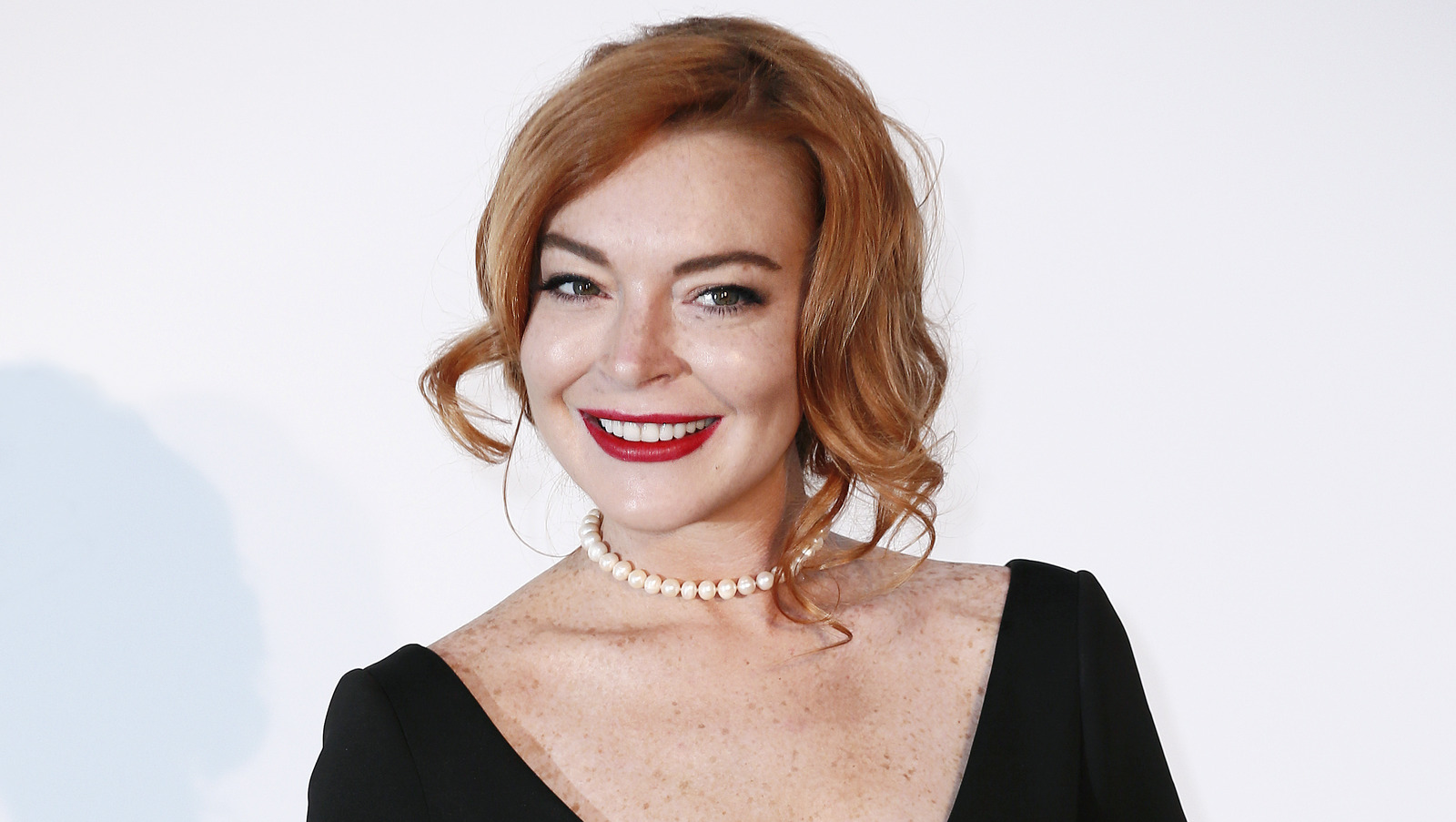 Not too long after her October 2004 hospitalization during the filming of "Herbie: Fully Loaded," Lindsay Lohan was tapped to host "Saturday Night Live." Her May 2005 stint was her second time as host — the first was in May 2004, at 17 — and she has since hosted twice more, in 2006 and 2012. She obviously got along well with the cast and crew, and by then had developed a special relationship with Tina Fey, with whom she worked on "Mean Girls." On this particular visit, Lohan's health as not in top form, and physically, she appeared frail and thin. Many at "SNL" expressed their concerns, including Fey, showrunner Lorne Michaels, and Amy Poehler, who reportedly told the star flat-out that she was too skinny.
Fey and Michaels, in particular, seemed to make an impact on Lohan when they pulled her aside for a private conversation. "They sat me down," Lohan told Vanity Fair in 2006. "Literally before I was going to do the show, and they said, 'You need to take care of yourself. We care about you too much, and we've seen too many people do this, and you're talented,' and I just started bawling." In that same article, Lohan said that it was when she watched herself in that episode of "SNL" that she noticed how fragile she looked. Lohan, who was struggling with bulimia at the time, also noted that one particular photo in a tabloid caused her siblings to reach out in fear.