Delhi-Bound Indigo Flight Passenger Dies of Heart Attack: 7 Early Warning Signs to Look Out For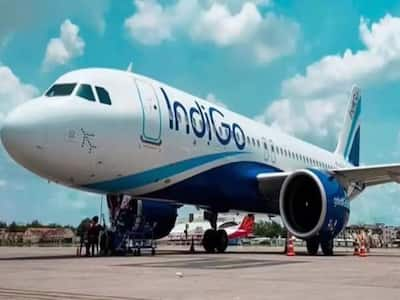 An passenger on IndiGo's Jabalpur-New Delhi flight on Monday allegedly suffered a heart attack. He died on the spot.
Rajendra Franquelin, a passenger on an IndiGo flight from Jabalpur to New Delhi, died of a heart attack on Monday. The flight had to make an emergency landing back in Jabalpur after he suffered cardiac arrest soon after takeoff.
According to the reports, the deceased had suffered a heart attack as soon as the flight took off. Co-passengers caught wind of the occurrence a little later and alerted the flight attendants about it. The plane was notified, and it headed back to Jabalpur. Local police arrived on the scene, took possession of the body, and then sent it for a post-mortem examination. Police stated that more investigation was being done.
Scroll down to learn about the 7 early signs and symptoms of an impending heart attack that one should never ignore.
Symptoms of An Impending Heart Attack
The incident highlights that heart attacks can happen to anyone, at any time. It's essential to be aware of the signs and symptoms of a heart attack and to seek medical attention immediately if you experience them.
Chest Pain or Pressure
The most typical sign of a heart attack is a persistent chest pain. A tightness, pressure, or squeezing sensation in the chest is a common way to describe the pain. You can also have a weighty sensation on your chest.
Shortness of Breath
Another typical heart attack symptom is difficulty breathing. You can experience breathing difficulties or the sensation of breathing through a straw.
Lightheadedness or Dizziness
Due to insufficient blood flow to the brain from your heart, which is working extremely hard, dizziness may occur immediately before you have a heart attack.
Nausea or Vomiting
Your heart may not be pumping enough blood if you experience nausea. At all costs, you cannot disregard this sign. Other significant medical disorders are frequently accompanied by nausea and vomiting.
Sweating Profusely
Although excessive sweating is a typical reaction to stress, it can also indicate a heart attack.
Palpitations or Rapid Heartrate
Some sensations, such as speeding, pounding, or skipped heartbeat can also strike right before a heart attack.
Pain In Jaw, Arms, etc
Pain in the arms, neck, jaw, or back can sometimes be more severe than the pain in the chest.
If you experience any of these symptoms, especially if you have other risk factors for heart disease, it is important to seek medical attention immediately. Early treatment can help to save your life.
It's crucial to get medical help right away if you encounter any of these symptoms, especially if you also have additional heart disease risk factors. A quick diagnosis and treatment could save your life.
Total Wellness is now just a click away.
Follow us on
Don't Miss Out on the Latest Updates.
Subscribe to Our Newsletter Today!