Dengue Sweeps Through Kolkata: Experts Say Infection Rate May Rise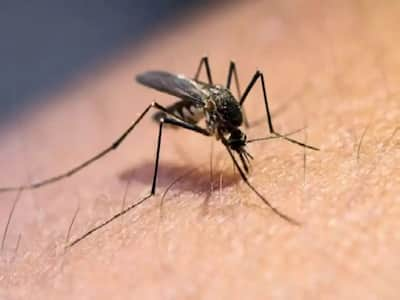 Health officials chaired a meeting on Sunday changing their preventive strategies from spraying larvacides to stressing on source reduction.
Dengue cases are on a consistent rise in Indian states. According to the official reports from the Kolkata Municipal Corporation, about 800 cases were reported from Kolkata between the first and second week of this month. The state government issued a statement on Sunday saying that a sharp spike in cases has been reported from the regions of North 24-Parganas, Howrah, Hooghly, Nadia, Murshidabad, Malda and South 24-Parganas. Health officials are doubtful on whether or not the infection rate would slow down any time soon. Typically, the month of September and October is always dengue month.
According to reports, the hospitals in Kolkata are already filled with patients. Almost 45 patients were admitted to the Beleghata Infectious Diseases Hospital on Sunday. A health official stated that the range of patient admission remained between 45 to 50 in the past few weeks.
Officials Change Their Strategies
Officials in Bengal chaired a meeting to discuss the possible preventive methods that needs to be undertaken immediately. As per their discussion, rather than aiming on spraying of larvacide, they should stress on source reduction to contain the spread of dengue.
Cases Will Not Stop Rising Until The Rain Stops, Says Officials
Experts have clearly mentioned that dengue cases ae likely to increase in September and October. The infection rate will fall only a few weeks after the rains stop. Currently, the state is experiencing very frequent spells of rainfall due to which the infection rate is also constantly high. This makes it unlikely to decrease any time soon.
Total Wellness is now just a click away.
Follow us on
Don't Miss Out on the Latest Updates.
Subscribe to Our Newsletter Today!