Treatment Of Alzheimer's Disease: Benefits Of Using Electronic Medical Records (EMRs)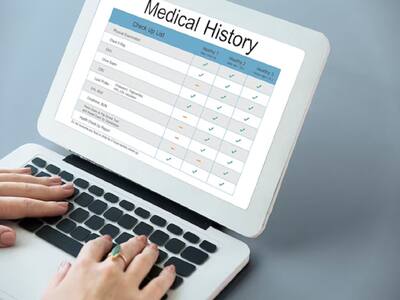 The use of Electronic Medical Record (EMRs) has helped improved Alzheimer's patient care. A brain doctor explains how.
Alzheimer's prevalence is increasing because of lifestyle changes. It is a highly progressive disease in which the patient forgets his immediate and recent memories. Unfortunately, there's no cure for Alzheimer's, but treatments (drug and non-drug options) can reduce symptoms and slow disease progression. Technology is changing the way the disease is diagnosed and treated. Especially, the use of electronic medical records (EMRs) has made the treatment of Alzheimer's more conducive for patients with complex medical backgrounds. It has made it easier for healthcare providers to manage patient medical records, thereby helping improve patient care.
"As a healthcare professional specializing in Alzheimer's patient care, I can confidently say that the EMR platform I've been using has been an absolute lifesaver for me and my patients," says Dr. Achyut Trivedi, Consultant Neuropsychiatrist and Brain Doctor, who is using HealthPlix platform.
Benefits of using EMR platforms in Alzheimer's patient care
According to Dr. Trivedi, one of the standout features of EMR platforms is mapping of comprehensive patient profiles.
He elaborates, "Alzheimer's patients have complex medical histories, and EMR platforms allow me to maintain detailed records of their condition, medications, cognitive assessments, and caregiver information with ease. This level of organization has greatly improved the quality of care I can provide."
Another critical aspect is medication management. "Alzheimer's patients often require multiple medications with intricate schedules. This EMR assists in tracking medications, dosages, and schedules, while also alerting me to potential drug interactions a vital component in Alzheimer's care," Dr. Trivedi says.
"The integration with diagnostic tools is seamless, allowing me to access cognitive screening results and imaging data directly within the system. This feature streamlines the diagnostic process and supports informed decision-making," he adds.
Other advanced technologies, such as telemedicine have also played a pivotal role in Alzheimer's care.
Alzheimer disease accounts for up to 60 70% of dementia cases worldwide, according to WHO. Alzheimer's disease is believed to be caused by the abnormal build-up of proteins (like amyloid and tau) in and around brain cells. Multiple factors, including genetics, lifestyle and environment, are known to increase the risk of developing. Risk factors include age, family history, heredity, Head injury, Down syndrome, High cholesterol levels, and high blood pressure.
Total Wellness is now just a click away.
Follow us on
Don't Miss Out on the Latest Updates.
Subscribe to Our Newsletter Today!